---
Berita terkait
---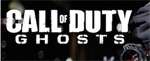 Spesifikasi kebutuhan hardware game Call of Duty Ghost baru dirilis. Hanya OS 64 bit untuk PC. Game Call of Duty Ghost dipastikan keluar 5 November. Yang kabarnya game terbaik dari seri CoD
Cryengine membuat demo di Youtube. Engine 3D untuk game Cryengine dapat digunakan untuk console terbaru termasuk PC.
Game Battlefield 4 dapat terhubung dengan 2 layar untuk permainan game online. Dari demo di Youtube menampilkan satu layar monitor di versi console.
Video game Company of Heroes 2 kembali ditampilkan di IGN. Game Company of Heroes sudah masuk top game tipe RTS. Yang baru sepertinya lebih seru dari versi sebelumnya.
Pengembang game seri Battlefield dibuat oleh DICE. Kabarnya sedang fokus menyelesaikan game Battlefield 4 dahulu. Satu game dengan seri berbeda adalah Bad Company 2, untuk sementara seri BC2 tidak dikembangkan dahulu.